Hi there!
Just wanted to introduce myself quickly... I've been collecting (and building models) for some 15 years now and since the past 10 years have focused on Finnish race drivers, my favorites being Keke Rosberg and JJ Lehto.
The pics down here show the main part of my collection, only two of these are hand-built, the others are die-cast. When I moved to Finland, I decided to only take my 1:43-scaled models with me. I've stopped building Tamiyas, Revells and the like, but have picked up building small kits instead.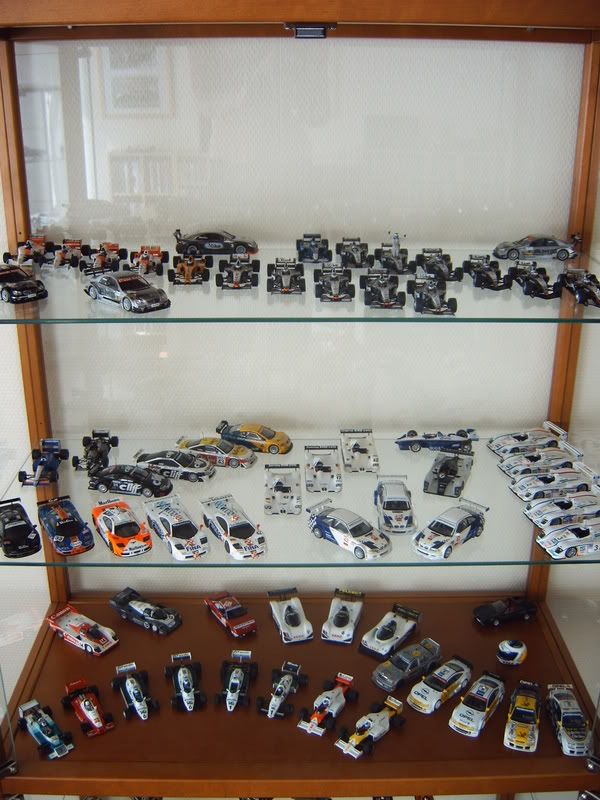 From top to bottom:
Mika Häkkinen & Kimi Räikkönen
JJ Lehto
Keke Rosberg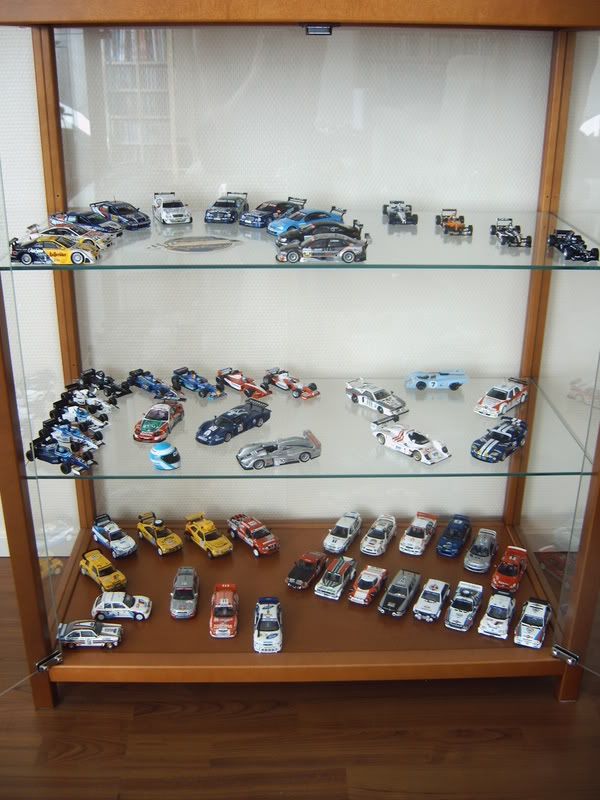 From top to bottom:
Team Rosberg touring cars '95-'06 & Nico Rosberg
Mika Salo & drivers who didn't fit in anywhere else
Ari Vatanen & various WRC cars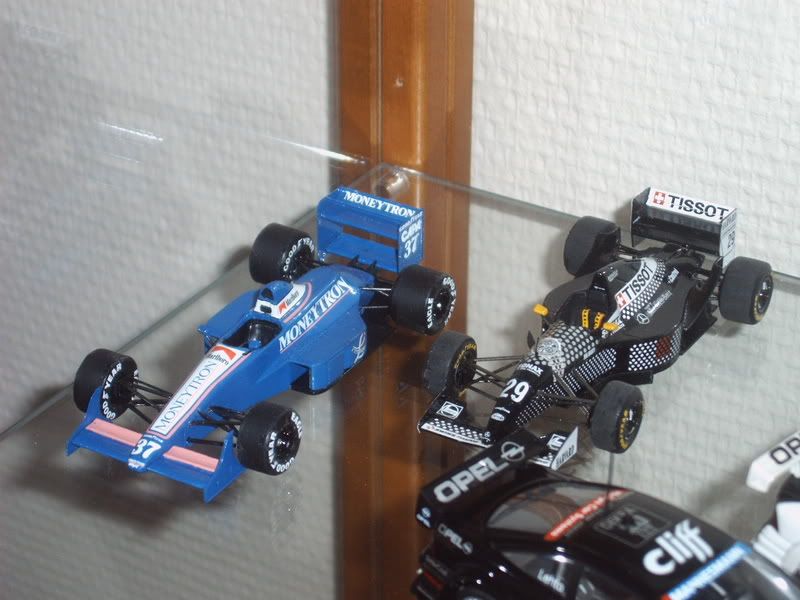 The two Tameo kits I built myself: JJ's first (the '89 Onyx) and last (the '94 Sauber) Formula One cars
Although I do understand Finnish pretty well and I speak some time, writing is still a real pain, but I'll try to make an effort and open a WIP thread some time (hopefully) soon of Keke's 1981 Fittipaldi F8 (an old FDS kit).
After that I still have some five kits waiting for assembly: Keke's '79 Wolf, '80 Fittipaldi, '84 & '85 Williams and Salo's '99 Ferrari.
I'm dying to find JJ's '91 Dallara and Salo's '94 Lotus - if anyone can help me with those, I'll be glad to hear!