Hi guys of FCMA,
It been sometime since i posted here and now i have something to show you.
Remember, this started as a normal NB kit. I thought of doing like a rice rocket but then i changed my mind when i worked on my Xanavi R34. My plan was to make a Super GT MX-5 now.
The progress thread :
http://www.spc.org.uk/forum/viewtopic.php?t=3011
Here is a summary:
Custom Body work
Enlarged wheel wells and lowered
Hard top glued on and built "mooncraft top"
Body sprayed Gun metal and cleared with Mr.Hobby
Full carbon front end
Carbon front spoiler
Scratchbuilt flat under body with diffuser
Ings GT-wing
Wheels+tires from the Falken Skyline R32
Brakes taken from Rx-7 and enlarged and painted carbon ceramic
Holes frilled in the front
Decals from various kits
Exhaust tip from Revell
Carbon side diffusers
Scratchbuilt Full insert thingy
Full carbon dash
Race prepped interior w/ roll cage
Seat taken from Beetle Cup car.
Steering wheel from Xanavi R34 kit.
Fire extinguiser and pump casted from various kits
And that pretty much it!
The ORIGINAL kit.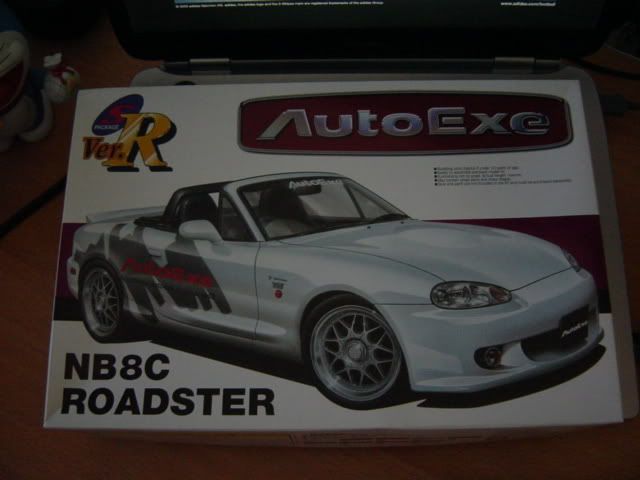 Here are the FINSIHED pics. I will get some better ones later in the day.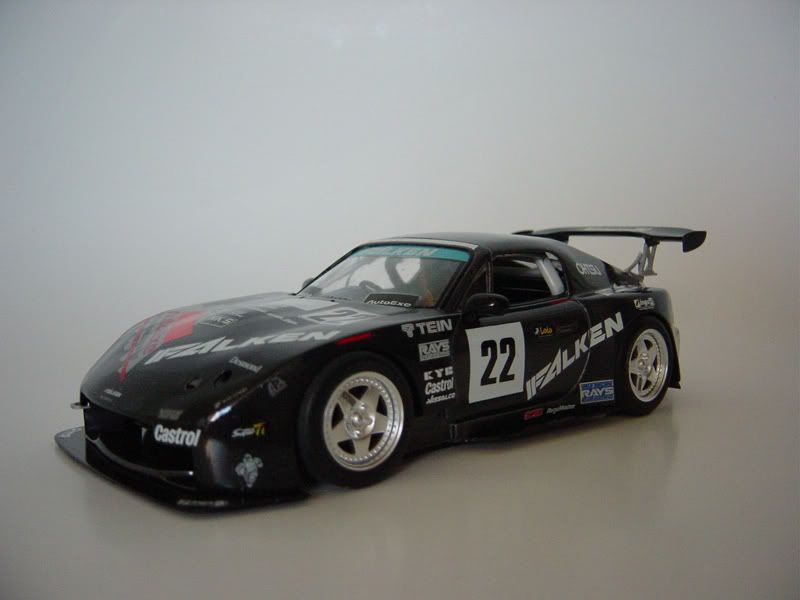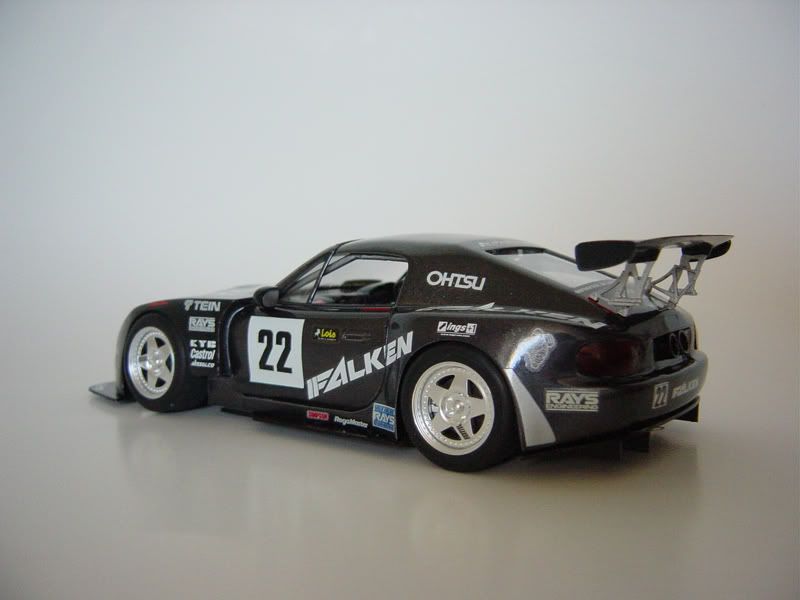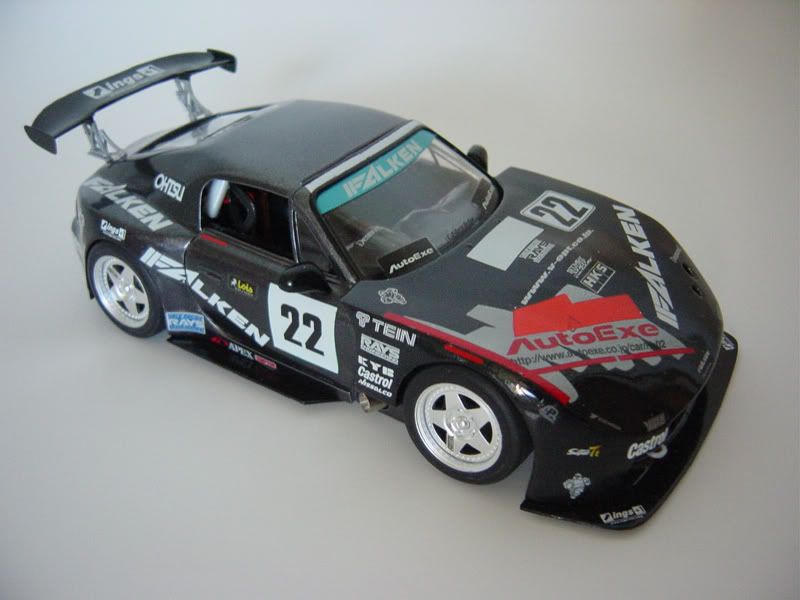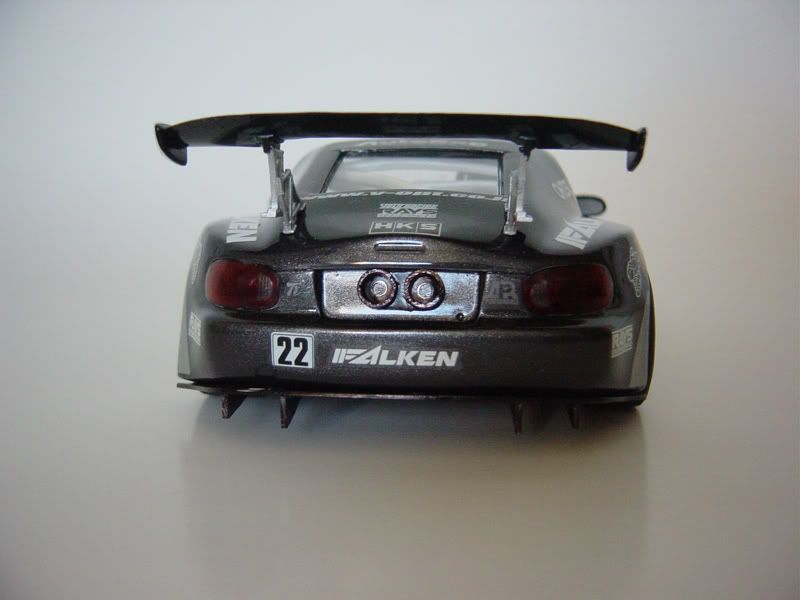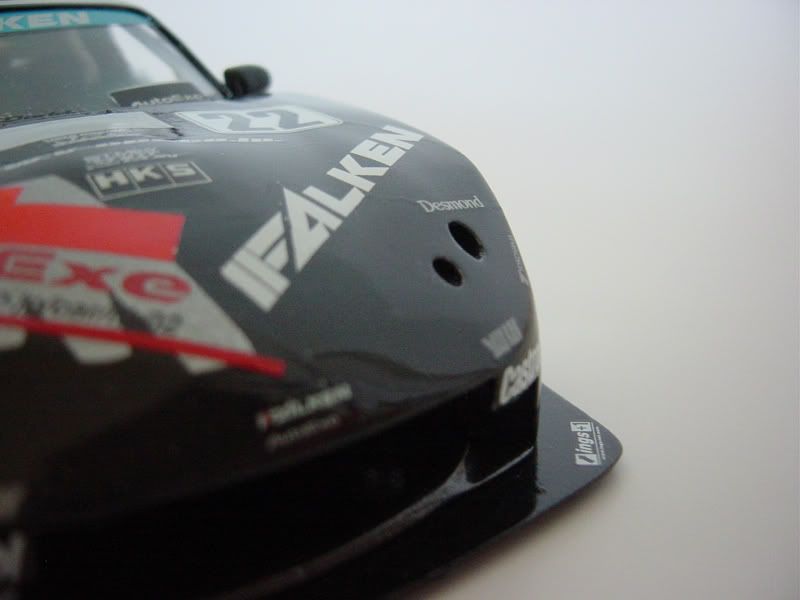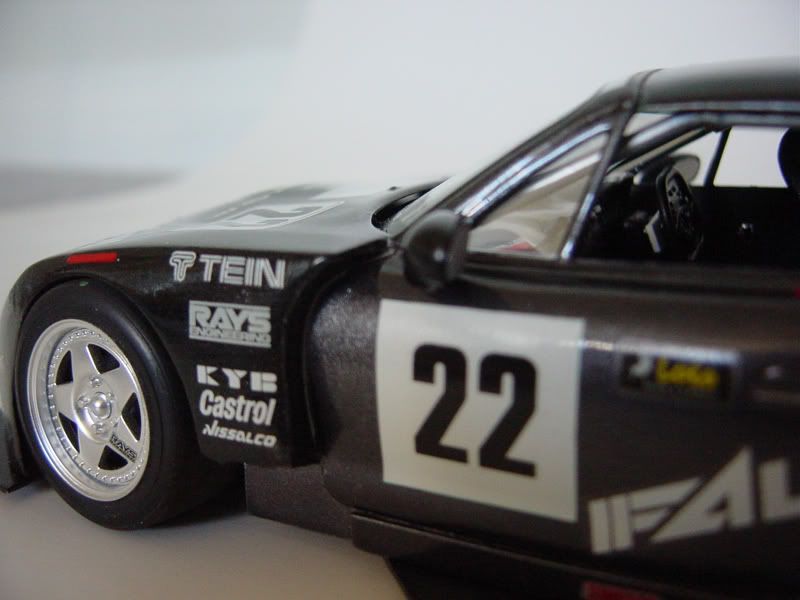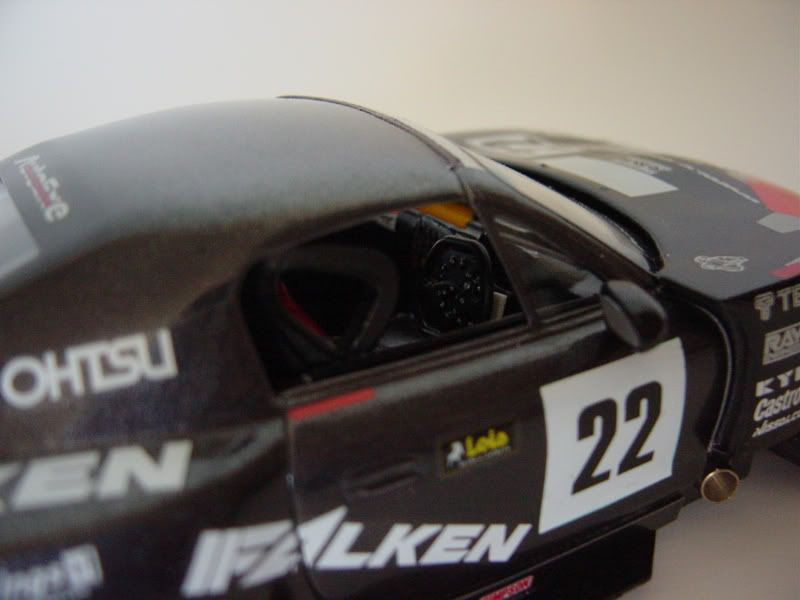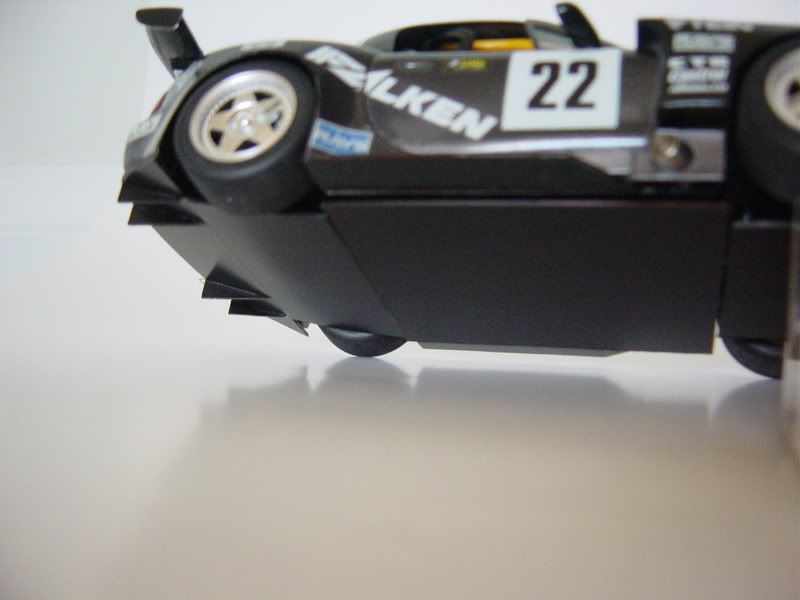 Any Comments/critism/suggestions welcome!